Lawns
We can order any type of turf in, just ask us! Ask Us Now
Matilda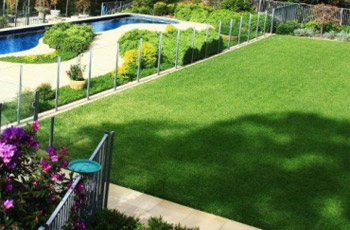 Green all year round
Easy to maintain
Low water requirements
Ideal solution for homes
Matilda lawns are frequently used in residential gardens, commercial premises and council spaces for its easy care, pet friendly resilience, drought tolerance and evergreen colour. It is also a popular choice for pre-schools, day care centres and schools because it is so soft, plush and inviting. It is a casual, low maintenance and high performing product, making it the outstanding choice in lawn that will turn your vision into a reality. Matilda is the lawn to come home to.
Matilda Lawn has a fibrous root system and high-density leaf per square meter, providing a lower evaporation rate than all other varieties of Buffalo grass currently available on the market. Matilda manages to retain its lush, evergreen colour all year round. Requiring less water than other Buffalo, and able to grow in full sun or shade, Matilda is economically and environmentally superior, particularly for the Australian climate.
Matilda has been extensively tested and is well-suited to Australian conditions; out-performing customer expectations in almost any environment. Matilda has shown it can resist weeds, having a very tight and dense root system. This also helps with its wear resistance.
From tests performed alongside 19 other Buffalos, Matilda has the highest Shade Tolerance, Wear Tolerance and Disease Resistance.
Overview
| | |
| --- | --- |
| Shade Tolerance: | High |
| Texture: | Soft |
| Mowing Frequency: | Less Frequent |
| Disease Resistance: | Highly Tolerant |
| Drought Tolerance: | High |
| Sun Tolerance: | Very High |
Matilda also has a very high chemical resistance, making it the best variety to place around pools and salty environments.
Matilda will not be beaten when it comes to retaining its rich lush green look all year round, Matilda is the best choice where the comfort of you Child or Pet is the main concern, as it is a low allergy lawn, so they can play and enjoy the outdoors in safety and comfort.
Matilda is a Dwarf Leaf Buffalo with a look that will be the envy of your neighbours, Matilda is a Low maintenance Lawn when it comes to mowing and watering saving you time and money. Look no further than Matilda when Choosing a Lawn.
Shademaster Buffalo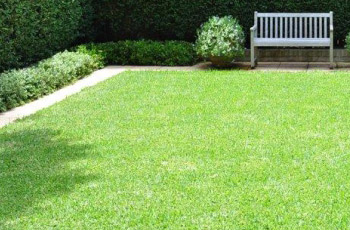 Water Usage: Low - Medium
Drought Tolerance: Medium (60%)
Durability: High
Colour Quality: Medium (Winter Purple Traces)
Shade Master's Soft-Leaf Buffalo has an average water usage requirement, but isn't as drought tolerant as some of the other varieties of buffalo out there.
Its durability is good, with the thick grass providing people and pets with a soft surface to walk and rest on. It also shows great recovery to damage throughout the year. Its maintenance remains low like all Buffo grass, and due to its thickness and high matt, weeds are prevented from growing through.
Overview
| | |
| --- | --- |
| Shade Tolerance: | Medium |
| Texture: | Medium |
| Mowing Frequency: | Less Frequent |
| Disease Resistance: | Tolerant |
| Drought Tolerance: | Medium-High |
| Sun Tolerance: | Medium |
During the winter months, this grass will develop a purple colour on the blade heads; however this will vanish quickly during spring once the weather heats back up again.
Similar to the Matilda Buffalo, Shade Master Soft-Leaf Buffalo would be an ideal choice for family lawns, high traffic areas like roadsides and alongside garden beds due to its non-invasive properties. This particular lawn provides great value for money, and while its drought tolerance is not as good as some of the newer Buffalo varieties, it is still a favourite amongst many of our customers.
Kikuyu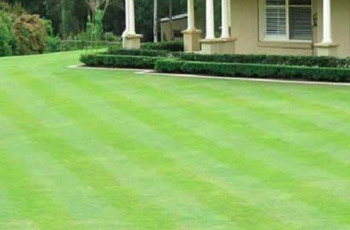 Water Usage: Low
Drought Tolerance: Very High
Durability: Very High
Colour Quality: Medium
Originally native to the highlands of East Africa, Kikuyu is now neutralised in many coastal regions of Australia. It grows very vigorously and for this reason, it one of the most durable lawns around, tolerating long dry patches.
Overview
| | |
| --- | --- |
| Shade Tolerance: | Low (40%) |
| Texture: | Medium |
| Mowing Frequency: | Average Frequency |
| Disease Resistance: | Medium |
| Drought Tolerance: | Very High |
| Sun Tolerance: | Medium |
With medium broad leaves and very coarse to touch, this lawn can still be suitable for residential use, however it is ideal for commercial use in schools, sporting fields and semi-arid areas. It is also used for erosion control.
This variety of grass thrives in full sun, and will grow poorly in shady areas. It is most vigorous in warmer climates, which gives it an excellent tolerance to heat with very little water needed. For this reason, Kikuyu will require more frequent mowing than other types of grass such as Buffalo.
"If I had known getting a beautiful low-maintenance lawn was this easy, I would have called Eastern Turf years ago!"